The Ultimate Vancouver Holiday Gift Guide for Everyone on Your List
The holiday season brings a chance to express your love and gratitude. Whether it's for family, friends, or those who've made a positive impact this year, Granville Island Delivery Co. offers a variety of unique, locally-sourced Vancouver holiday gift baskets to make everyone feel special.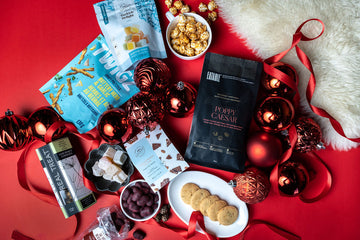 7 Ideas for Local Vancouver Holiday Gift Baskets from Women-Led Businesses
We're thinking a lot about Christmas lately, and how to make holiday gift-giving as meaningful as possible. This is a season that can be undermined by stress and commercialism, but it really doesn't need to be that way. It's actually a golden opportunity to build a better world. One way is through choosing to buy local—which, for us, means Vancouver, BC. And another way is by buying from women-owned and -led small businesses. That's why we created a list of local Vancouver holiday gift baskets that you can buy from women's small businesses.